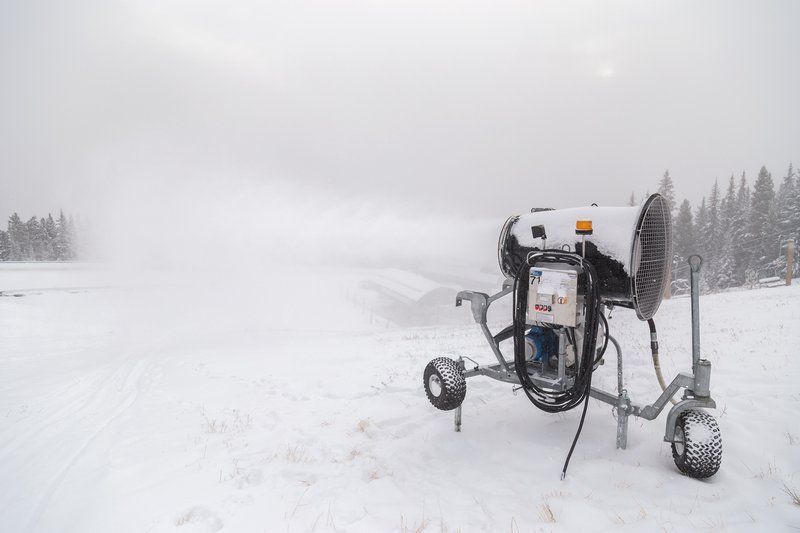 With the return of cold temperatures and fresh snow, we are excited to announce that Marmot Basin will be opening on Friday November 16th, 2018. The warmer than average temperatures in late October paused our snow-making efforts, however they have now resumed and are being complimented by Mother Nature with 30CM of fresh snow in the past week! There has been 90cm of total snowfall so far this season and the settled snowpack at mid-mountain is sitting at 55cm.
Stay tuned to our Weather & Conditions page for further updates on which runs and lifts will be open on November 16th. We are very excited to start the 2018/19 Season, and look forward to welcoming you to the slopes very soon!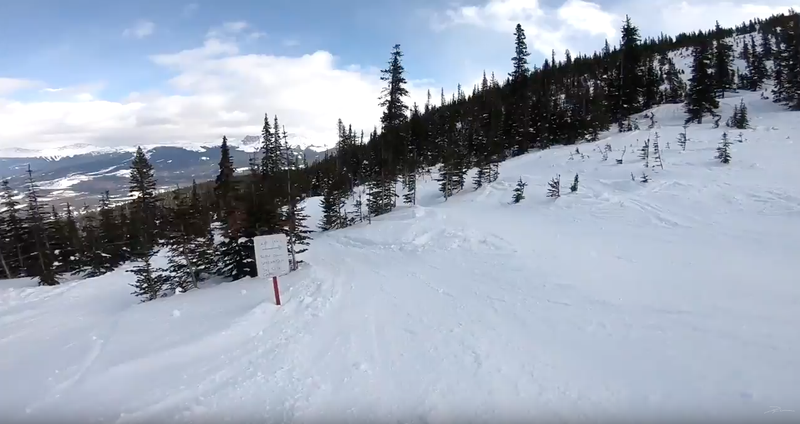 New & Exciting for 2018/19
As you can see, we have updated our website over the summer! What do you think? We'd love to hear any comments you might have - Website Feedback
On the Mountain
The Tres Hombres ski out trail has seen some work, to improve the egress for skiers and boarders from this fantastic new terrain.
We have also been working hard to make the top of our mountain more epic than ever with some serious snow farming efforts that will hold more snow in the Peak Area and along the Ridge Area than we've previously seen.
Marmot's snow safety team has been working to lay fencing in this area, which will help trap more snow on rock faces by slowing the wind in this area.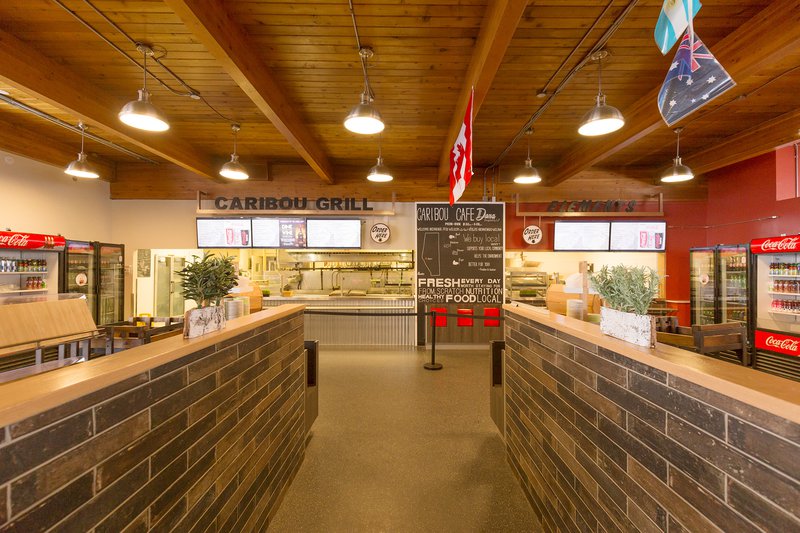 Inside the Chalets
Brunch will be offered in the Caribou Lounge on Friday, Saturday and Sunday starting at 9:30am and running throughout the day.
The pizza station at the Caribou Café will feature not only delicious stir fry and pizza, but also various pasta dishes as well. This station will operate everyday.
A new station will be added at the Paradise Café called Ski Patrol Wraps - of course featuring a variety of yummy hot and cold wraps, made on demand everyday.
For your caffeine-fix! Anyone who brings their own travel-mug will receive $0.25 off their Starbucks drip coffee.

Beyond all the updates on the mountain, we're excited to enter our first season as a Powder Alliance and Power Pass participant. With the partnership in place our full Season Pass Holders now have access to 22 mountains beyond Marmot - FOR FREE! This is sure to be a game changer for many of our season pass holders - offering the chance to explore beyond our backyard. This is also an opportunity to welcome new mountain enthusiasts to experience our authentic Canadian Rockies terrain.
The Powder Alliance offers Season Pass holders three free ski days on weekdays and half price on weekends at all participating resorts, while our Power Pass offers three free days at all participating resorts any day of the week.