STEP 1: SIGN IN
When you buy an Escape Card or ticket from one of our select vendors go to our online store to register your card. Here's how:
Go to the online store and click sign in.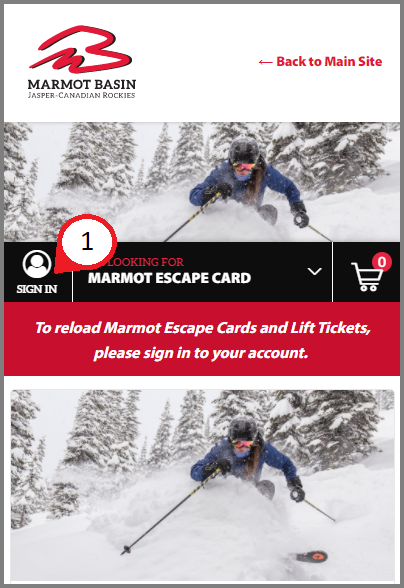 STEP 2: ENTER YOUR EMAIL
2. Enter your email address under Email, Pass Media or RFID Number.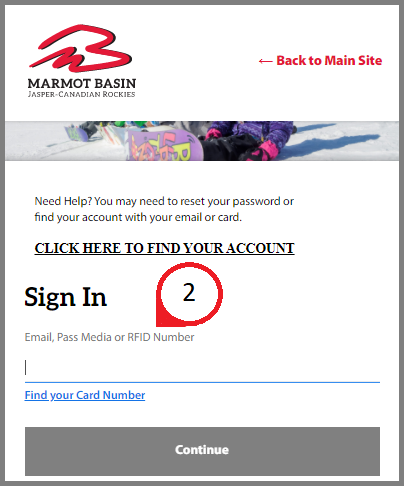 STEP 3: IF YOU DONT HAVE AN ACCOUNT
3. If you don't have an account, you will be prompted to create one. Select create a new account, enter your information and create a password.
You'll recieve an email to verify your information - then you're good to go. Proceed to Step 6 and add your card to your account.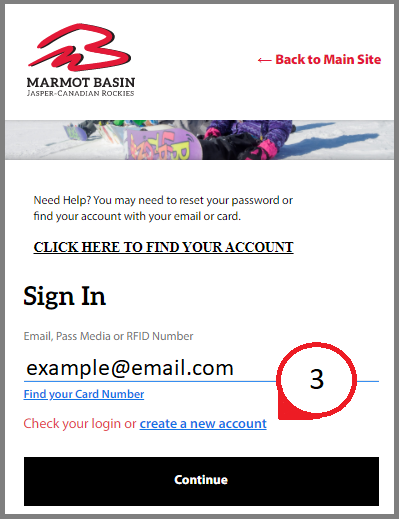 STEP 4 & 5: IF YOU DO HAVE AN ACCOUNT
4. If your email address is already in our system, you'll be asked for your password. If you know it, enter it and complete the login.
5. If you don't know your password, select Forgot password? and follow the steps to reset it.
Now you can login to your account.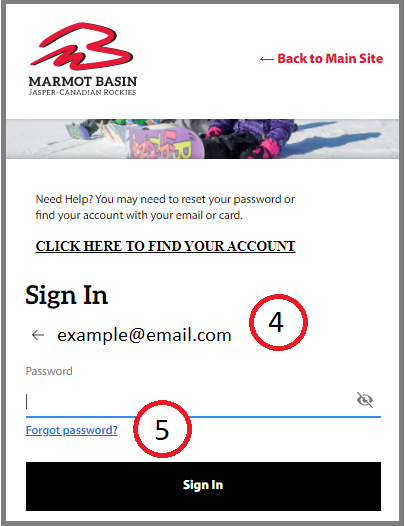 STEP 6 & 7: PERSONAL INFO
6. Once you're logged in, select Customer Info under My Account.
7: Select: ADD MEDIA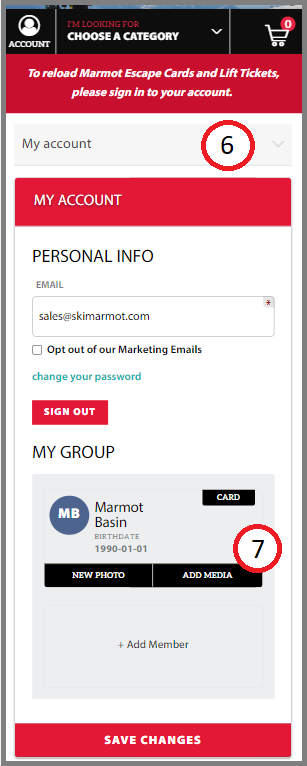 STEP 8: ADD YOUR CARD
7. Enter the 20 digit number located on the back of your RFID card into the box under Media Number.
Select: ADD RFID CARD NUMBER
Now your account and card are linked, you can purchase tickets online before your visit and go straight to the lifts.
Can't find your confirmation email? Check your junk folder.