The Best Time to Visit Marmot Basin
Shed those extra mid-layers, grab some sunscreen and get to the hill! April is jam-packed with fun events all month long and the snow conditions are impressive for this time of year.
Kicking off the events is the beloved Kokanee Freeride, an event characterized as a complete takeover of mid-mountain by our friends at Kokanee. If you're in for a day of live DJs, hitting the slopes with friends, and enjoying a glacier fresh beer – this is the event for you.
Next in line is the Aloha Cup where Hawaiian culture meets Canadian Rockies spirit. This fun race draws crowds for its unusual (and crazy fun) course that includes banked turns, rollers, and small jumps. Did we mention that the racers are all decked out in their Hawaiian attire? Hang on to your lei – this race is always a party!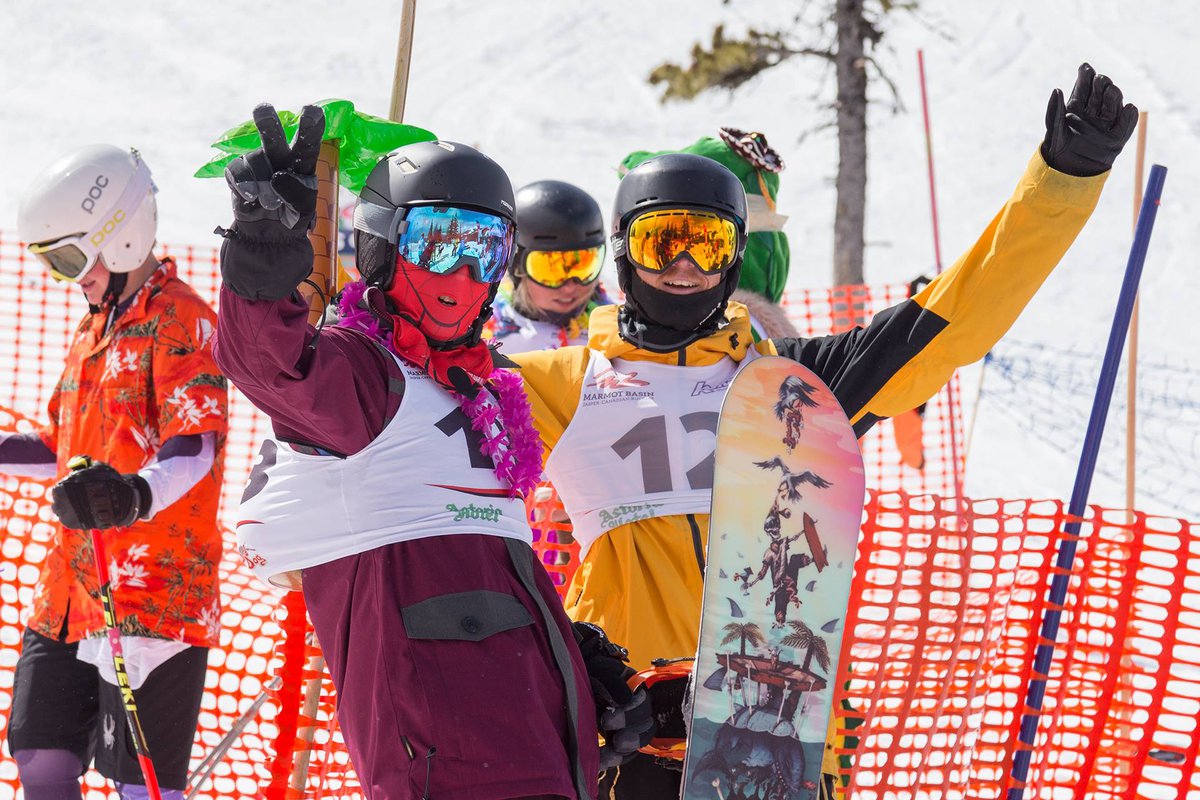 Want to combine your coconut bra wearing race weekend with eating chocolate? You're in luck! Aloha Cup is happening over Easter Long Weekend, so you can burn calories on Saturday, and consume them on Sunday! The Easter Bunny will be visiting Marmot on Sunday morning and rumour has it, there will be Easter Eggs hidden all over the mountain!
To cap off the events in April at Marmot Basin, Jasper Pride returns to the mountain. Take part in the weekend celebrations by joining the pride parade on the mountain, followed by a party at mid-chalet with DJ's and a BBQ. Afterwards, head to town for a weekend packed with live music, parties, and even some burlesque!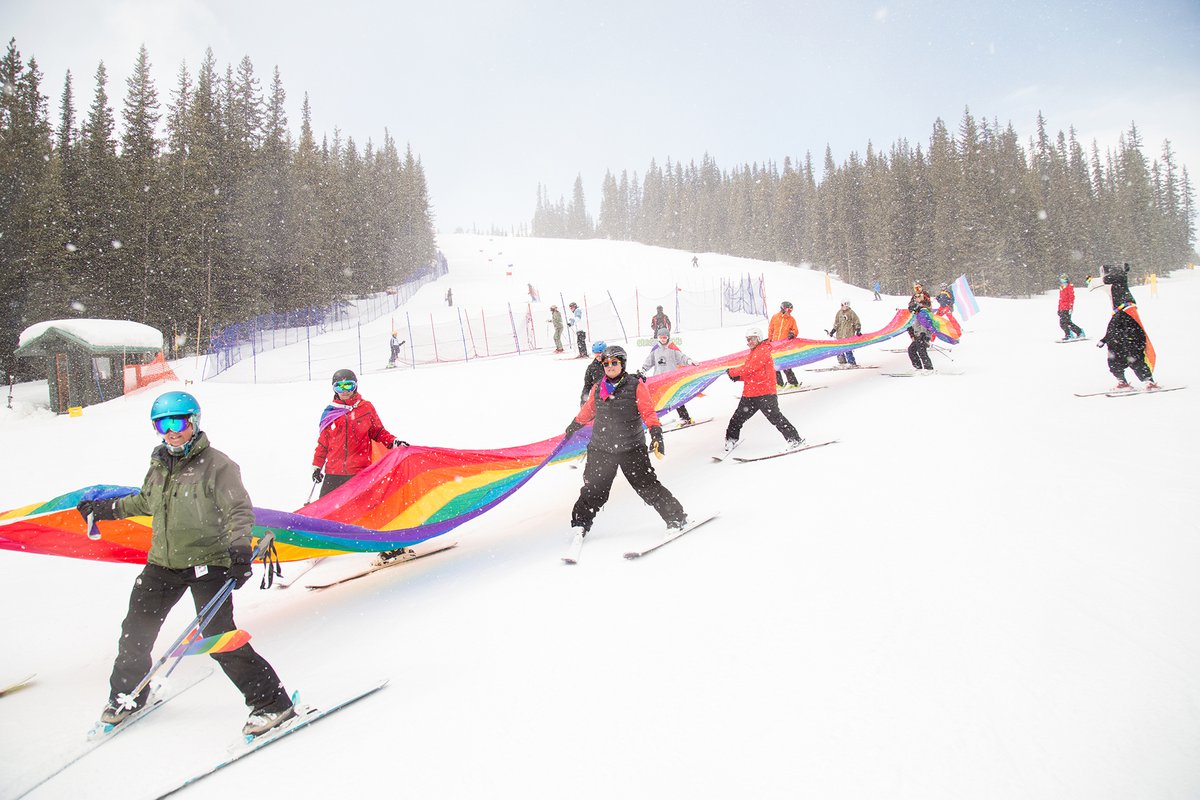 Snowshoe the Summit of Whistlers Mountain
Looking to mix in high alpine hiking during your visit? Hop on the Jasper SkyTram and enjoy the best views in Jasper. The Jasper SkyTram is the highest and longest guided aerial tram in Canada, allowing you to get panoramic views of the six mountain ranges in the area. Once you get to the top, rent some snowshoes and hike the 1.4km Summit Trail for a rewarding experience providing unrivalled views of the snow-capped peaks.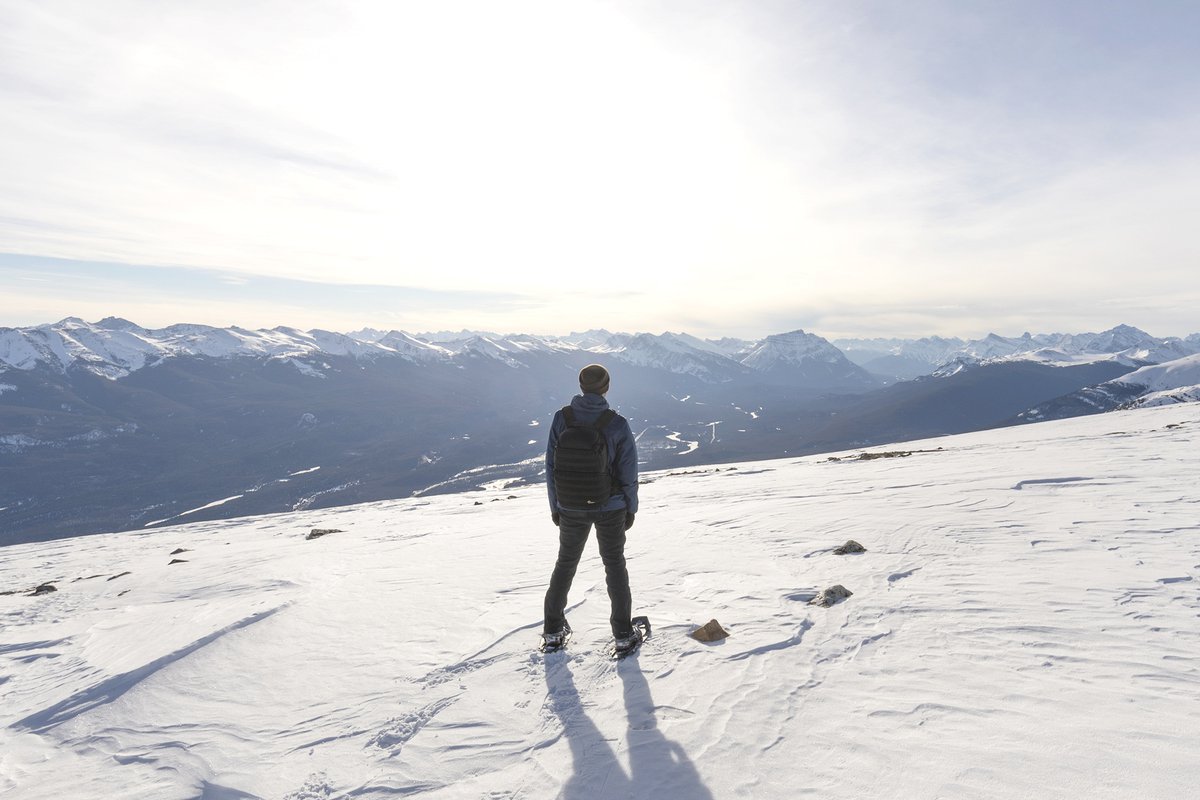 Push Your Endurance
If you find yourself looking to push your athleticism to the next level, the Jasper Canadian Rockies Half Marathon is an event you won't want to miss. Grab your running shoes and join the 1km Family Fun Run, 5km, 10km or 21km races and feel accomplished as you run through the incredible mountain scenery on April 13th. A portion of each entry fee goes directly to the Jasper Healthcare Foundation so be sure to get in action and register now!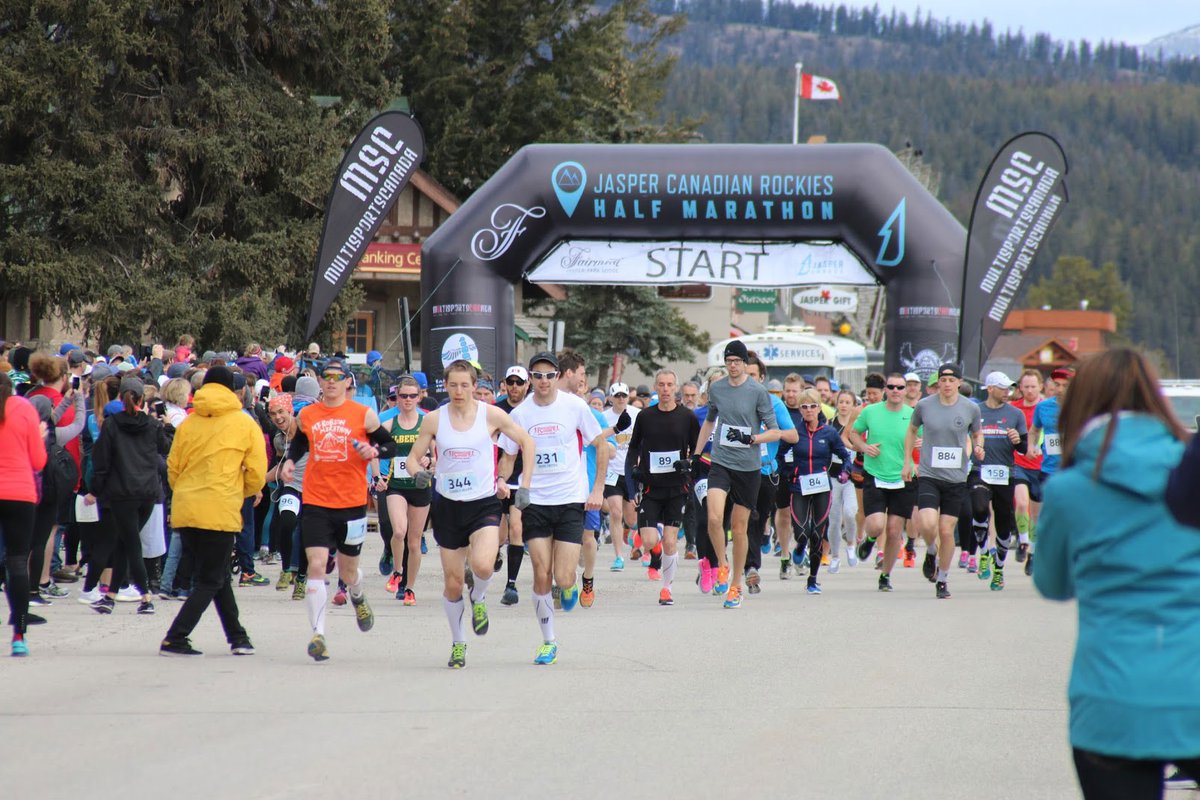 Explore the Terrain
Aching to get on your saddle and feel the flow of the single-track beneath you? If you know what we're talking about, you'll love what Jasper has to offer. Whether you ride a cross country hardtail, or like to descend through the trails on your dual suspension, there's plenty of mountain bike trails that you'll love. The expansive trail system is maintained by park staff & volunteers and offers kilometres of trails for beginners, intermediate, and advanced riders. Check out the Parks Canada Mountain Biking Guide and start planning your ride!
Do you prefer to explore with boots on the ground? With a variety of valley bottom hiking trails opening in April, you'll be able to venture into Jasper's wide-open valleys, explore the Pyramid bench network of trails, hike the self-guided Maligne Canyon trail, and admire the rushing Athabasca River.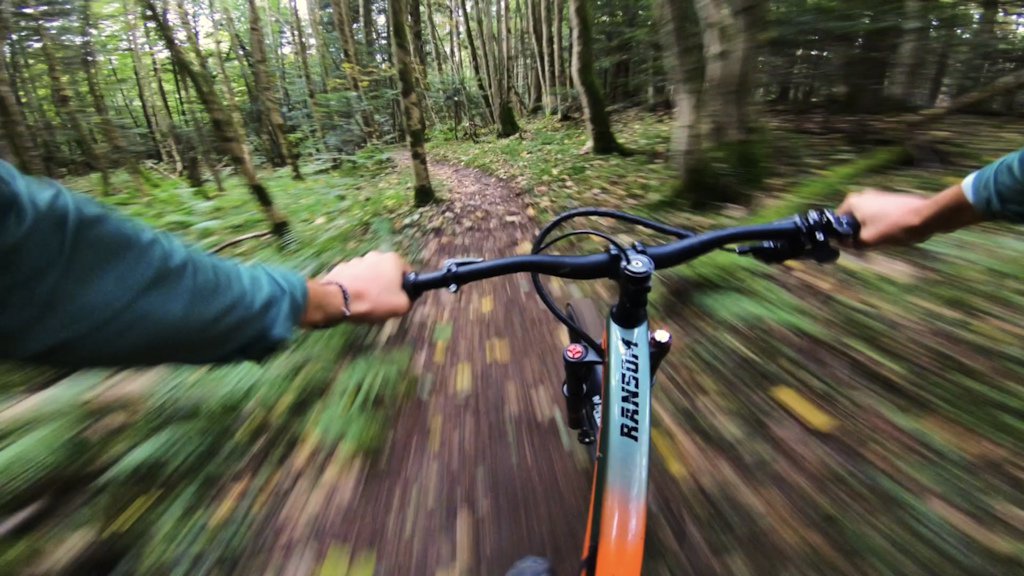 Adventure Outside
The other nice thing about spring? You can do it all in a day! Ski in the morning, then mountain bike or hike in the afternoon. These lovely long sunny days are perfect for shaking off our winter hibernation and getting active!