THE MOST FUN YOU'LL HAVE IN JANUARY
This year, to celebrate Jasper in January's third decade of winter revelry, the festival is about to get a whole lot louder. A new series of free live shows featuring acclaimed musicians and comedians are coming to the mountains, and with performances every weekend of the festival there's no shortage of entertainment!
At Marmot Basin, we're offering $20 off Adult Regular Priced Lift Tickets during the entire festival this year - January 12 - 27, 2019.
If you haven't heard about the hotel discounts being offered - those are awesome, too. Find an incredible deal with "Stay and Ski" packages at various hotels this Jasper in January.
Marmot Basin is also hosting lots of great activities and events to enjoy on the mountain during the festival, so check out the listings and see which events work best for you. While you're at it, take a peek at the After Dark lineup and all the fun activities happening around town during Jasper in January.
Enjoy amazing days on the slopes, evenings of incredible culture, and relaxing accommodation this Jasper in January.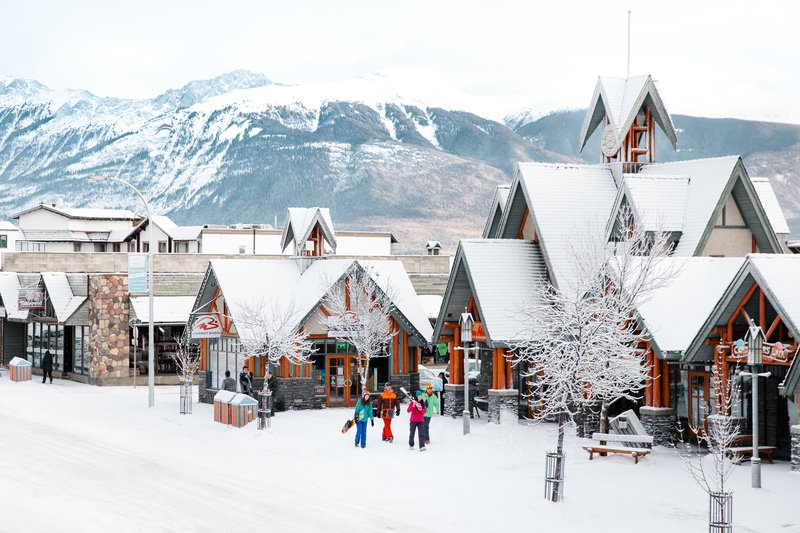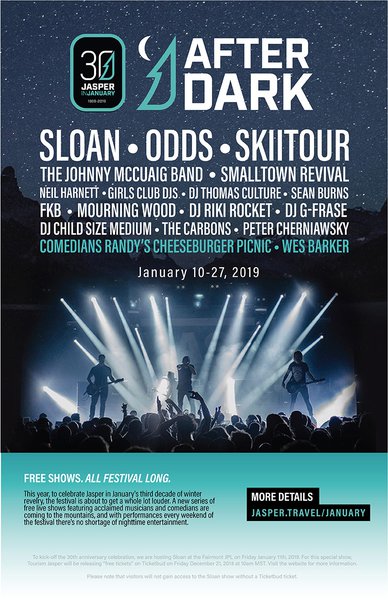 Marmot Basin Jasper in January Events
Girls Club DJ
Jan 19
12pm - 4pm
Corona Caribou Tent
DJ Thomas Culture
Jan 20
12pm - 4pm
Corona Caribou Tent
Rig Hand Distillery Sampling
Jan 19
Mid-Mountain
Jack Daniels Sampling
Jan 20
Mid-Mountain
Avalanche Awareness Day
Jan 19
Various
Top of Canadian Rockies Express
S'mores!
Jan 19 - Jan 20
11am - 2pm
Paradise Chalet
Never Ever Days
Jan 27
All Day
Snow School
Poker Hunt
Jan 27
9am - 3.30pm
Instructions from Group Sales
DJ Riki Rocket
Jan 26
12pm - 4pm
Corona Caribou Tent
Retro Rail Jam
Jan 26
11am
Marmot Run Park
Demo Days
Jan 26 - Jan 27
All Day
Mid Mountain