Park Features
Split into different lines, the park has a relaxed, respectful and friendly atmosphere which encourages riders of all abilities to progress and have fun. Features are changed regularly through the season to make the most of the current snow and conditions.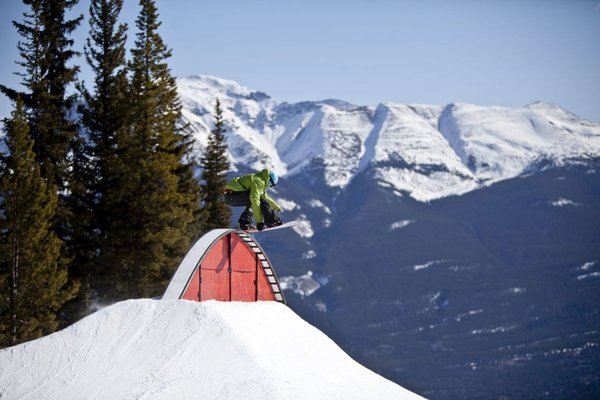 Where are the rail parks?
Marmot Basin has 3 terrain parks to choose from. The lower Terrain Park, which is the largest of the three, is located on Lower Lift Line, and can be accessed via the Eagle Express chair. There are also two mini rail parks, one located at the base of the Eagle Ridge quad and the other to skiers right of Mid Chalet. Both are great places to learn to ride rails and boxes for the first time or to learn a new trick before bringing it to bigger features.